{

RSS
oh my god
i still have followers?!
i am so sorry
legend of korra has devoured my life
and it's all i see and breathe and log in for
i swear to god, in a month i'll be back here
and caring about normal life things and art and shit
but for now
XXX you can find me there
Salem Willwood.

That actually sounds pretty fucking dapper

Big Boy Eden

o

Rosie Knight

um

Buttercup Broadway

…do i win

Babe Kirk

Berlin Anderson.

Hm.

Winston Bruskrud

….i sound like an old man….

Valentine "Tiny" Stephen
Maggie New York D: but actually i'm reblogging for these ridiculous names
I've been listening a lot to John Mayer's Dreaming with a Broken Heart lately and found It fits Borra. Do you think you could draw Bolin sleeping with a flower in his hand? Pretty sad I know... asked by Anonymous
hey i actually take these on a different blog, but here's your request
Moonlit Night Across Yue Bay
Moonlit Night Across Yue Bay
and illustration by oreides 5/28/12
Words: 3,083 
Rating: so canon your little sister could read it, but she'd probably find it boring (K+)
Summary: Bolin's adjusting to Air Temple Island swimmingly, but he's worried about Korra. Some adorkable Bolin confessions ensue. (Mostly focuses on Bolin's POV.)

Notes: okay, guys, I haven't written fanfiction since… like, before AtLA aired. also I'm used to writing comic scripts so I can get awfully repetitive outside of dialogue. in any case, I've had these scenes and conversations floating around my head, sort of my ultimate Borra headcanon, for days now. it's some sort of early Christmas miracle that I wrote something I'd actually post. definitely not perfect, but you shall have abundant Borra feels. please- comment, criticize, whatever you feel like, I should be posting edits later. thanks!

so, i wrote and illustrated this awkward thing. please read it? oh. okay, sorry, no that's cool. we'll catch up later.
Posted: 2 years ago
Posted: 2 years ago
Posted: 2 years ago
They're Valais Blacknose Sheep from Switzerland.
OH MY GOD SKY BISON
(via glowing-ovaries)
to the few who follow this blog
now that i've got your attention…

i really did not make use of the whole "dream sketchblog" thing like i wanted to. meh, if i ever do illustrate more dreams, i'll just post them here.

since this url is my preferred handle, i'm turning this into my designated Legend of Korra geek-out blog. i've been holding back quite a bit on my main collective blog, cause i doubt any of my followers signed up for the flood of fandom i'm secretly hiding in my "likes". time to make the changes and code the code.

i truly will not be offended if you unfollow me. i would hate to clog up your dash with stuff you're not interested in. just keep in touch on my collective blog!

i'll be posting constantly and obsessively:

-anything LoK/AtLA
-fanart of mine
-possibly fanfiction… it's been a while, though…
-staff stalking/fawning over/complimenting
-theories, analysis, and other neurotic habits

thanks!
yeah so that Borra wip i posted brought in some new followers (hi!), so i thought i'd crosspost this here. i'll be keeping this blog relatively Korra-free, and posting my fanart tomfoolery 'n such on oreides.tumblr.com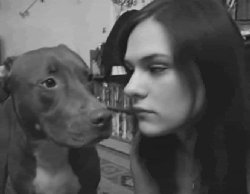 Posted: 2 years ago
…. I feel old.

[[Ohmygod, no it wasn't. I was 13 when ATLA came out?]]

*sobs violently*

………………….no.

no

no

No

No

NO

NO.

NO NO NO NO NO NO NO NO NO NO NO NO NO NO

I was 11 O_O

Thank you, childhood. You were great ♥

holy shit I was fucking 11

FUCKING 11.

Thank you so much, A:TLA

I was 12 just like Aang and this show made my childhood the absolute best. And now I'm just an old person enjoying the Avatar-verse all over again with Legend of Korra.

Let's embrace the fact that we're village elders!

Haaaaahahahaha 11, 12 and 13?

I was in high school. Mid to late high school. I was almost 16 when this show started, and I was 19 when it ended.

YOU feel old? Give me a break.
yeah now i feel like a geezer. i was 16 when it started. SO LONG AGO THOUGH
Posted: 2 years ago
wip! doodles. please baby Jesus let Borra happen. a long, intense, soul-searching friendship that explodes into TRU LUV at the end of the series and leaves me sobbing. please.
Posted: 2 years ago
A NYC Taxi driver wrote:

I arrived at the address and honked the horn. After waiting a few minutes I honked again. Since this was going to be my last ride of my shift I thought about just driving away, but instead I put the car in park and walked up to the door and knocked.. 'Just a minute', answered a frail, elderly voice. I could hear something being dragged across the floor.

After a long pause, the door opened. A small woman in her 90's stood before me. She was wearing a print dress and a pillbox hat with a veil pinned on it, like somebody out of a 1940's movie.

By her side was a small nylon suitcase. The apartment looked as if no one had lived in it for years. All the furniture was covered with sheets.

There were no clocks on the walls, no knickknacks or utensils on the counters. In the corner was a cardboard
box filled with photos and glassware.

'Would you carry my bag out to the car?' she said. I took the suitcase to the cab, then returned to assist the woman.

She took my arm and we walked slowly toward the curb.

She kept thanking me for my kindness. 'It's nothing', I told her.. 'I just try to treat my passengers the way I would want my mother to be treated.'

'Oh, you're such a good boy, she said. When we got in the cab, she gave me an address and then asked, 'Could you drive
through downtown?'

'It's not the shortest way,' I answered quickly..

'Oh, I don't mind,' she said. 'I'm in no hurry. I'm on my way to a hospice.

I looked in the rear-view mirror. Her eyes were glistening. 'I don't have any family left,' she continued in a soft voice..'The doctor says I don't have very long.' I quietly reached over and shut off the meter.

'What route would you like me to take?' I asked.

For the next two hours, we drove through the city. She showed me the building where she had once worked as an elevator operator.

We drove through the neighborhood where she and her husband had lived when they were newlyweds She had me pull up in front of a furniture warehouse that had once been a ballroom where she had gone dancing as a girl.

Sometimes she'd ask me to slow in front of a particular building or corner and would sit staring into the darkness, saying nothing.

As the first hint of sun was creasing the horizon, she suddenly said, 'I'm tired.Let's go now'.
We drove in silence to the address she had given me. It was a low building, like a small convalescent home, with a driveway that passed under a portico.

Two orderlies came out to the cab as soon as we pulled up. They were solicitous and intent, watching her every move.
They must have been expecting her.

I opened the trunk and took the small suitcase to the door. The woman was already seated in a wheelchair.

'How much do I owe you?' She asked, reaching into her purse.

'Nothing,' I said

'You have to make a living,' she answered.

'There are other passengers,' I responded.

Almost without thinking, I bent and gave her a hug.She held onto me tightly.

'You gave an old woman a little moment of joy,' she said. 'Thank you.'

I squeezed her hand, and then walked into the dim morning light.. Behind me, a door shut.It was the sound of the closing of a life..

I didn't pick up any more passengers that shift. I drove aimlessly lost in thought. For the rest of that day,I could hardly talk.What if that woman had gotten an angry driver,or one who was impatient to end his shift? What if I had refused to take the run, or had honked once, then driven away?

On a quick review, I don't think that I have done anything more important in my life.

We're conditioned to think that our lives revolve around great moments.

But great moments often catch us unaware-beautifully wrapped in what others may consider a small one.
(via expressiveintrovert)
The 7 tracks released by the Korra Nation contest. 

1) Amon In the Shadows (0:07 - 1:15)
2) Bolin Wants to Know (1:15 - 2:34)
3) Hardboiled…Afraid (2:34 - 3:28)
4) Hittin On All Sixes (3:28 - 4:23)
5) Legend of Korra Main Theme (4:23 - 5:28)
6) Lost My Heart In Republic City (5:28 - 8:08)
7) The Rally (8:08 - 10:01)
whoever did this bless you 
yep, pretty sure i'm using this for everything.